Welcome To Marsh Landing Title, LLC
Marsh Landing Title, LLC's goal is to be the leading land title and real estate settlement service provider in the Jacksonville area and throughout the state of Florida by serving our customers in a friendly and professional way. With continuous resource development, technological innovation, teamwork, and communication, We aim to deliver unparalleled service and customer satisfaction with our teamwork, communication and training. We pride ourselves on our reliability, our strong values of integrity and professionalism. We hope you enjoy all of the resources and tools our website has to offer!
Bryan has assembled the most talented, intelligent, and sharp team for closing real estate transactions I've had the pleasure to work with.
His closers Dianna and Susan, are the best in the biz. Nothing stumps them.
Bryan not only a brilliant Real Estate attorney (and other Lawyering fields as well fyi), but he is also funny, fun to work with, and like his closers, nothing stumps him.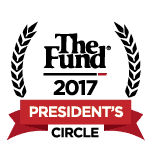 OFFICE LOCATION
320 1st Street North, Ste 613
Jacksonville Beach, FL 32250

Phone: (904) 249-0603
OPEN HOURS
Mon-Fri: 8:30 AM - 5:00 PM
Weekends: Closed