About Marsh Landing
As an attorney owned and operated title agency, we offer the services of a traditional title agency while providing legal services throughout the closing process to ensure a seamless transaction all at prices competitive to your garden variety title agency. We pride ourselves on being some of the most experienced and reliable professionals in the real estate and title business. Our success comes from our strong set of values coupled with our years of experience enabling our staff to deliver friendly and extraordinary service.
Bryan C. Goode III "Tripp"
Mr. Goode has experience in a broad range of commercial and residential real estate matters. He is a licensed attorney and focuses his practice primarily in the area of residential and commercial real estate transactions. Mr. Goode founded Marsh Landing Title, LLC in 2011 and has enjoyed building partnerships with various professionals in the real estate market throughout the Jacksonville and beaches areas.
Mr. Goode earned his Bachelor of Science degree from the Florida State University in 1989, spent six years in marketing and sales with an international automotive manufacturer and received his Juris Doctor Degree from the University of Florida in 1998. He is a member of the Florida Bar Association, the Jacksonville Beaches Bar Association, the Florida Real Estate, Probate and Trust section of the bar and a member agent for Attorneys' Title Services, LLC, Old Republic National Title Insurance Company and Chicago Title Insurance Company. Mr. Goode is married and resides in Ponte Vedra Beach, FL with his wife and two daughters.
Dianna Smith (Escrow Officer):
Ms. Smith has called the Jacksonville area home for over thirty years. She has been in the real estate closing and title business since 1986 developing an expertise in processing and closing real estate transactions. From a closing trainee to a licensed title agent, Ms. Smith has assisted attorneys in all aspects of the closing process and has owned and operated her own closing and title agency. She now focuses her efforts and expertise as the Company's escrow officer working closely with our partners and customers to ensure smooth and professional real estate closings. Our partners and customers appreciate her attention to detail and the level of experience she brings to the transaction.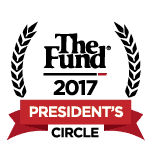 OFFICE LOCATION
320 1st Street North, Ste 613
Jacksonville Beach, FL 32250

Phone: (904) 249-0603
OPEN HOURS
Mon-Fri: 8:30 AM - 5:00 PM
Weekends: Closed